Subaru Impreza CD Player Head Unit Replacement - Part 4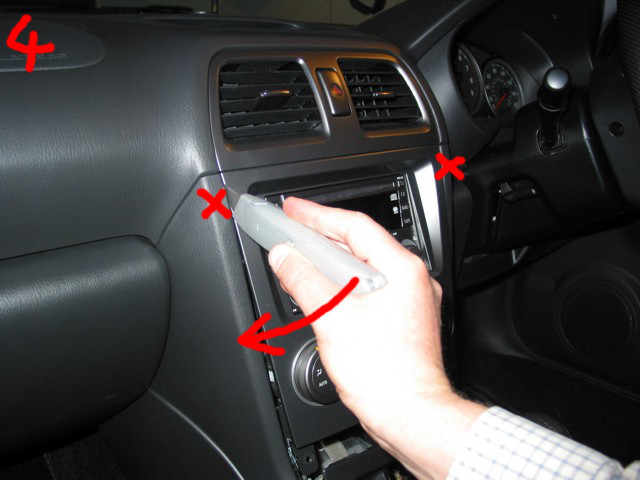 Using a suitable thin rigid tool such as a knife blade prise the remaining two clips (marked x in the photo) loose.
The best way to do this is to push the tool into the narrow gap and as you push in move your hand outwards (in the direction of the arrow).
Don't use a plastic tool because it will snap.
Be careful not to scratch the fascia.